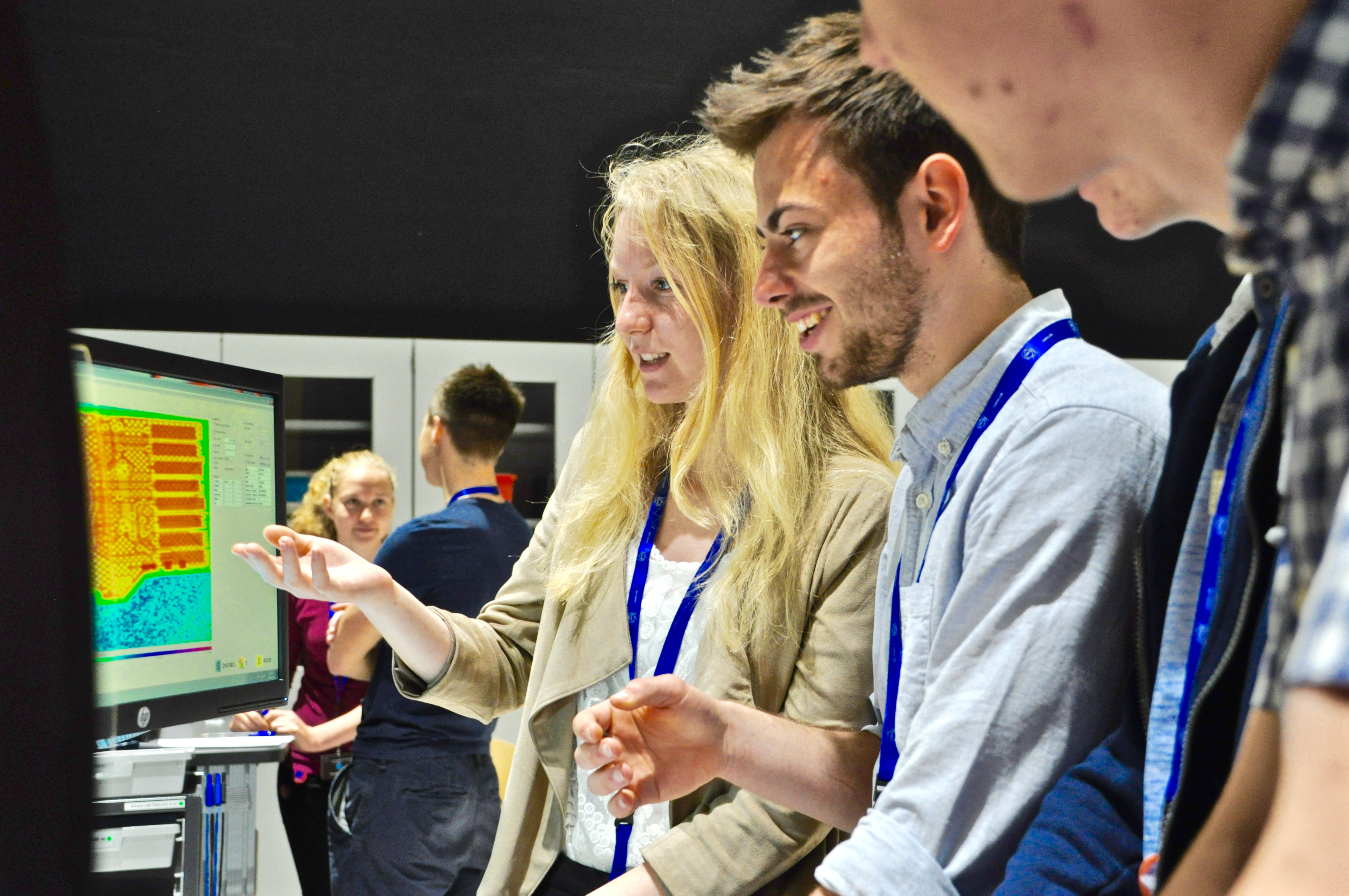 Dear teachers and interested followers of S'Cool LAB at CERN,
As the academic year 2017/18 draws to a close, we are already ramping up for 2018/19 with a new programme of hands-on physics experiments for groups of high schools students visiting CERN.
Announcing S'Cool LAB PLUS+
Based on our evolving needs in physics education research and feedback from participating teachers, we have replaced our "S'Cool LAB Days at CERN" with a new programme: S'Cool LAB PLUS+
In this new format, students visiting CERN still get to take part in hands-on physics experiments in S'Cool LAB, while contributing to our education research.
The biggest change is the application procedure for this half-day programme: applications for S'Cool LAB PLUS+ are now invited at any time from teachers who already have a guided tour of CERN confirmed by the CERN visits service.
In addition to S'Cool LAB PLUS+, we are excited to continue with our hugely popular S'Cool LAB Cloud Chamber Workshops. In 2017, students built almost 2000 cloud chambers in S'Cool LAB! Once again, teachers with confirmed bookings for guided tours of CERN are invited to apply to extend their visit with this 75-minute hands-on activity.
Before applying for either activity, teachers should ensure they have read the important practical information on our website.
We looking forward to reading your applications!
Best regards from sunny Geneva,
Your S'Cool LAB team.